Community Action Board Training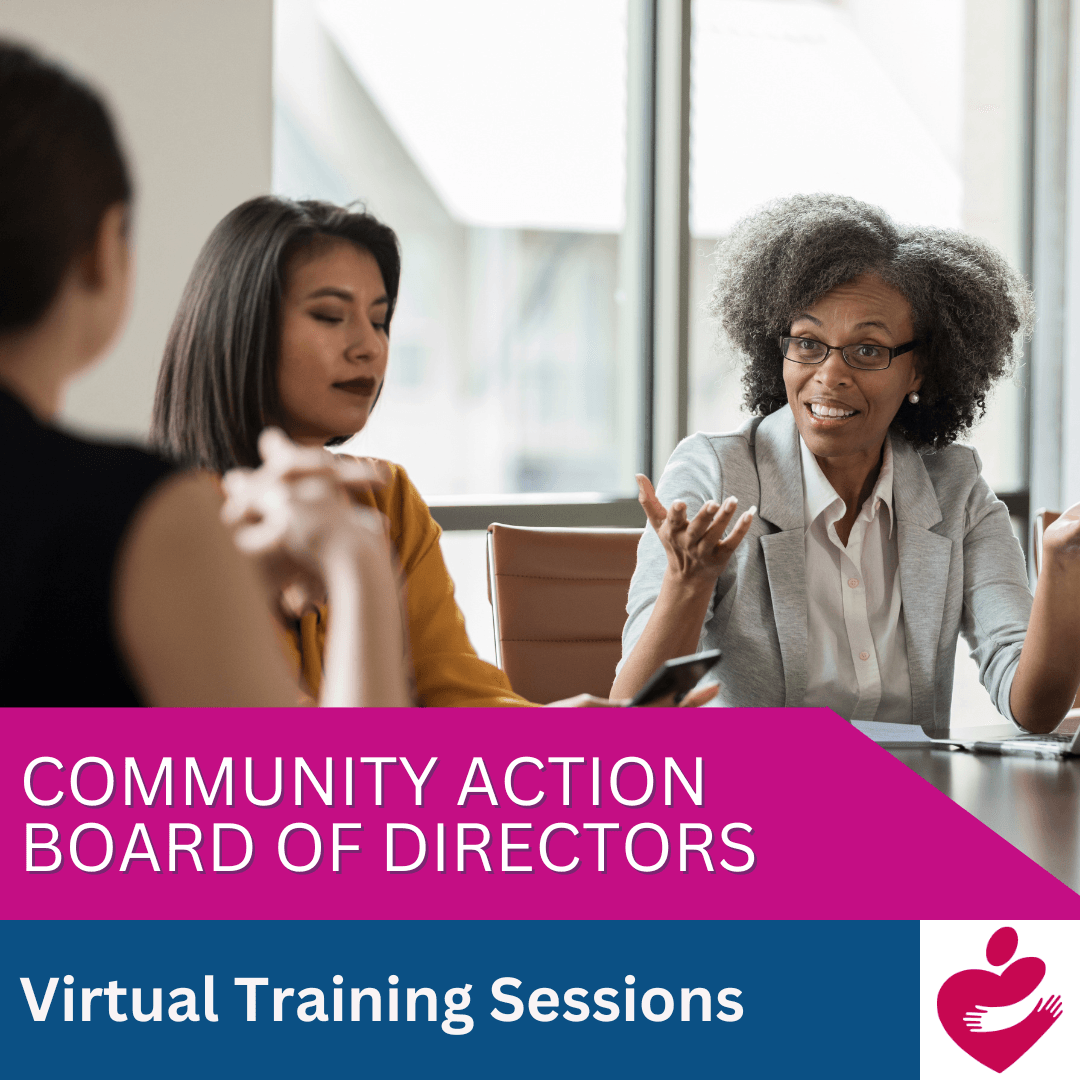 Community Action Agencies are each governed by a volunteer Board of Directors. Community Action Partnership of North Dakota, in conjunction with the North Dakota Department of Commerce, is committed to educating and training Board members. If you are a member of a North Dakota Community Action Agency Board of Directors, you are invited to attend these trainings.
Trainings are one hour (or less) in length. After registering, you will receive a confirmation email containing information about joining the meeting. All trainings are free of charge and all Board Members from Community Action Agencies across North Dakota are invited and encouraged to attend.