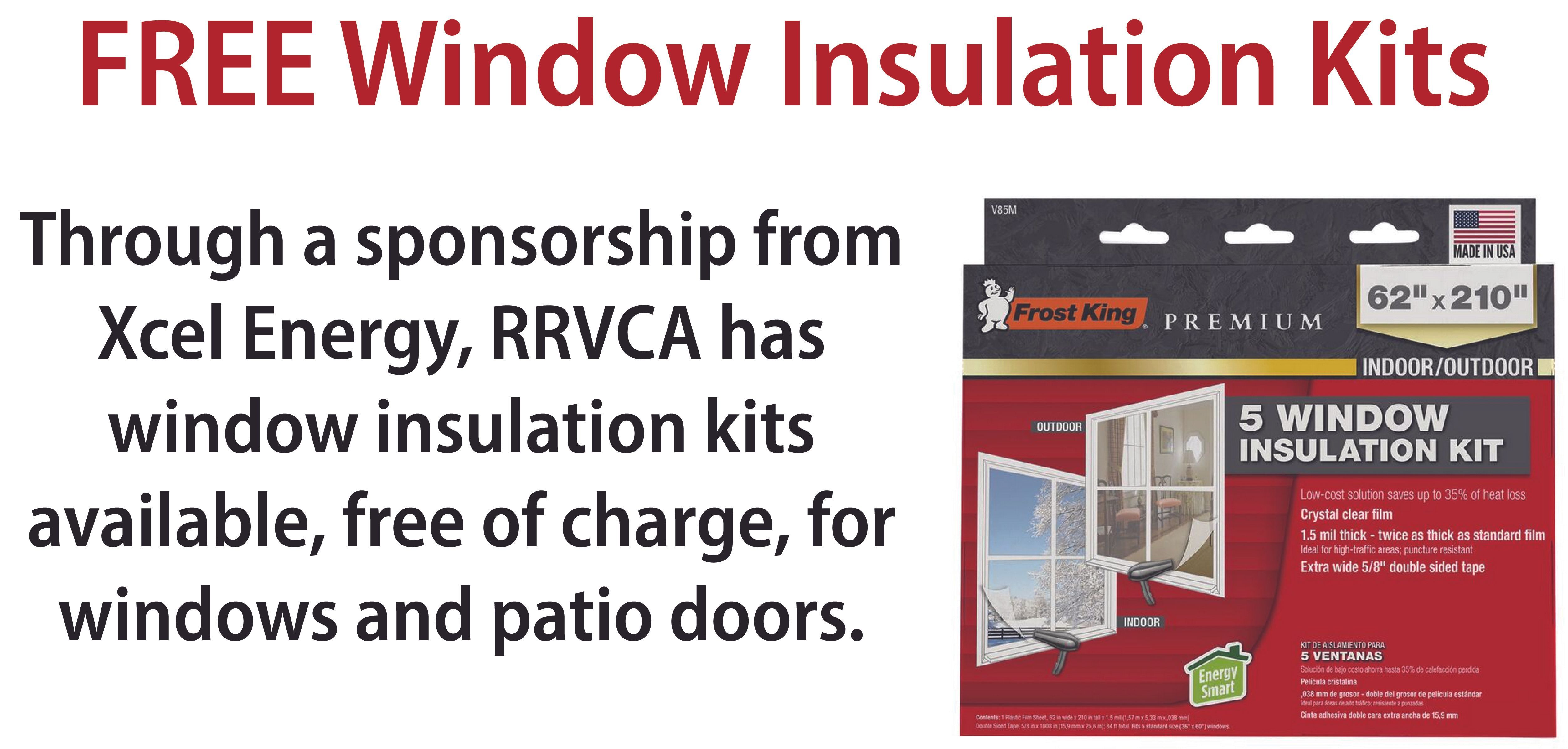 Through a sponsorship from Xcel Energy, RRVCA has window insulator kits available, free of charge, for windows and patio doors. NOTE: Window Kits are available only residents in our service area, which includes the counties of Grand Forks, Nelson ,Walsh and Pembina.

These kits save energy and reduce heating costs by reducing condensation and frost buildup.

You can pick up kits at our office, located at 4212 Gateway Dr in Grand Forks, between 8:00 AM - 4:00 PM Monday through Friday. Ask for Pam or Kathie.