Supportive Services for Veterans Families (SSVF)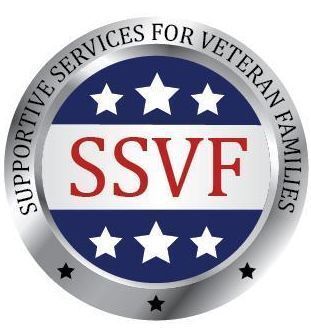 SSVF assists homeless veterans, or those at risk of becoming homeless, in securing safe and stable housing. To receive supportive services under this program, you must be:
A person who served in the military and who was discharged or released under conditions other than dishonorable.
Not currently serving on active duty in the military.
Veteran Family: A Veteran family is defined as a single person or a family in which the head of the household or the spouse of the head of household is a Veteran.
Very Low-income: Your household income does not exceed 50% of the area median income (as adjusted). For example, the income of a family of four living in Cass County may not exceed $34,700 annually. See below for your regional income limits.
Current Housing Situation: 

Currently residing in permanent housing; (such as rental property, non-owner of property); or
Currently homeless, scheduled to become a resident of permanent housing within 90 days pending the location or development of suitable permanent housing; or
Exited permanent housing within the previous 90 days in order to seek housing more responsive to needs and preferences.
Services Include:
Case management
Assistance in obtaining Veteran Administration benefits
Assistance in coordinating and obtaining other benefits which may include referrals to: 

Health care services
Food pantries and other basic needs
Personal financial planning services

Transportation services
Temporary financial assistance of time-limited payments to third parties for: 

Rent
Utilities
Security and utility deposits
Transportation
Emergency supplies

SSVF Program Contact
Darla Ahles, SSVF Case Manager
Region 4 (Grand Forks, Nelson, Pembina & Walsh counties)
(701) 746-5431
Email: dahles@rrvca.com
LaRon (Ronni) Greywater, SSVF Case Manager
Region 3 (Benson, Cavalier, Eddy, Ramsey, Rolette & Towner counties)
(218) 793-9906
Email:  lgreywater@rrvca.com